It is no secret that Bitcoin NFTs, or digital artifacts, have dominated the space for the past months. They quickly became the new trend as their technology impressed everyone. But, it's also known that these ordinals are hard to trade. You can't just buy Ordinals like any other ETH NFT. Or, couldn't. Magic Eden has officially stepped in and launched its Bitcoin NFT marketplace on its platform. 
Why Do We Need A Bitcoin NFT Marketplace?
Bitcoin NFTs have seen success like no other. We've seen Ordinal Punks reach an all-time high sale of 92.2 thousand dollars. And, on chain monkeys' floor price doubled after expanding to Bitcoin. Even big creators like Yuga Labs and Sappy Seals have joined the ordinals.
I mean, Yuga's BTC TwelveFold's auction raised $16.5 million. Moreover, by mid-February, over 90,000 Ordinals were inscribed. And, galaxy research has predicted that the BTC NFT markets will hit $4.5 Billion by 2025! 
So, if they're so widespread what's the need for a new Bitcoin NFT marketplace? Well, they are being adopted by almost everyone. That's right. 
However, that doesn't negate the fact that they're actually hard to buy, sell, and trade in general. We've already explained how they're traded here. But, it's a hassle on its own. Therefore, Magic Eden's announcement is the perfect response to the current situation. No more ordinal trading in using excel sheets.
Magic Eden Launches Bitcoin NFT Marketplace
Magic Eden's team has reached the genius marketing level. It is such an A move to see a market gap and be the first to fill it. This way you ensure your success. Not to throw any shade here, but other marketplaces should step up and learn a thing or two from Magic Eden.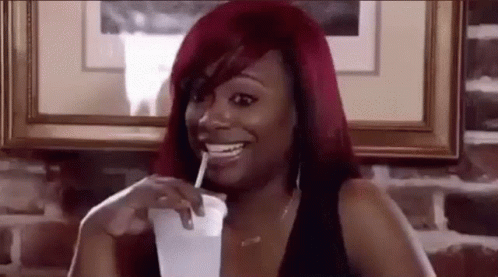 Why Did They Choose Bitcoin?
Igor Milihram, who handles business development for Magic Eden, spoke to Decrypt about his fascination with Ordinals. 
"It stays on every node, forever.  Even if the apocalypse hits, there will be computers that will have Bitcoin on their hard [drives], and they will be able to spin it up. It's kind of undestroyable in that way. And that gives those assets more value."
Moreover, Magic Eden noted in their blog announcement that they chose Bitcoin to get back to their roots and explore emerging markets. They also said that this step is part of their plan to deliver the best marketplace experience on-chain. 
Magic Eden Pays Respect To The BTC Blockchain
The leading marketplace announced its expansion to the Bitcoin blockchain by first paying homage to BTC itself. It noted "Bitcoin, the grandfather of all blockchains, created the foundations of a public decentralized protocol that could facilitate transactions. 
"Through a grand butterfly effect and series of events, his actions led to the monumental growth of blockchains overall and ultimately this led to the very possibility of Magic Eden."
Magic Eden then proceeded to announce the launch of the Bitcoin NFT marketplace by stating that it's the "first audited, secure marketplace for Ordinals". It further said, "we now aim to bring our expertise in building marketplaces to the nascent, yet flourishing Ordinals ecosystem."
"By doing so, we're honoring the culture of Bitcoin by providing the first audited marketplace and our winning user experience to collectible lovers." 
Welcome to a new dawn. Magic Eden is now on Bitcoin.

Now, you can safely trade your favorite collectibles on the 1st audited marketplace with $BTC 🤝

Explore 70+ collections on our marketplace: https://t.co/WiYYgIWPG5

Don't forget to follow @MEonBTC! pic.twitter.com/KNCrVFrCTu

— Magic Eden 🪄 (@MagicEden) March 21, 2023
How Will The Bitcoin NFT Marketplace Operate?
So now that Magic Eden is expanding to Bitcoin, what can we expect? Is the Bitcoin NFT marketplace going to let us say goodbye to the Ordinals excel sheet? Possibly.
Magic Eden co-founder and COO Zhuoxun Yun noted that the functionality for BTC's marketplace should feel extremely similar to the existing ones on ME. The main aim is to make trading Ordinals less hard. He said he wants this to be the narrative "As long as I have a little bit of Bitcoin in my wallet, I can just get going and it would feel the same as if I'm trying to try to buy something on ETH."
So, we might be able to buy and sell ordinals with BTC with the same ease that we do with ETH. How exciting is that? 
The Announcement Won Over The Community
After Magic Eden announced the launch of the Bitcoin NFT marketplace, the community was hyped up. NFT enthusiasts were so happy with the news and applauded ME's speed.
And, the Magic Eden on Bitcoin Twitter account already has over 8K followers. Magic Eden right now after the insane support it's getting: 
Conclusion
In conclusion, Magic Eden has made exactly the right move with the launch of Bitcoin NFT marketplace. While other NFT marketplaces are too busy pulling each other's hair, Magic Eden is listening to both collectors and creators. However, the genius marketplace has also seen its fair share of bad things. It recently got hacked!