Franklin Caldwell… from being a legendary whale bagging 67 BAYCs to losing 2000 ETH in a rugpull, till now officially exiting web3. On April 18, 2023, the FranklinIsBored Twitter account got deactivated, marking the end of an era for Caldwell. What went down and what does this mean? Let's figure it out.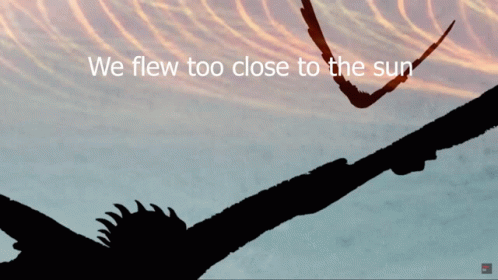 FranklinIsBored Trading Habits 
The big question begs: WHY DID HE RETIRE? Before knowing why, you should familiarize yourself with the whale's trading history, then ask "What was so tragic it made FranklinIsBored retire?"
Franklin joined the space during the Covid pandemic and was among the first who minted BAYC NFTs. With time he accumulated a collection of 67 BAYC NFTs, among others. You can get to know him more in this article, but long story short Franklin :
Is famous for showing off his big bags on Twitter

Very transparent about the way he flips NFTs 

Is known for making costly trade mistakes due to his "fat fingers." 

An ENS domain joke gone wrong cost him the loss of 100 ETH

Resorts to market manipulation to cover his losses

Has a taste for gambling on Rollbit, where he lost a total of 650 ETH to.

Built a reputation as a "market maker" on the NFT trading scene, where he buys and sells in bulk 

Manipulated

floor prices of several collections using Blur bids.
An interesting thread by Web3bandit sheds light on how Franklin recently pumped 1355 ETH into Dice2Win- an online casino that got shut down. He's been very quiet about it and many questioned why would he pump around $3m into an online casino without ever mentioning it publicly. It was very out-of-character for the legendary Franklin.
To understand this series of events, we need context.

This helps us realize where things started to go wrong.

For those who don't know, Franklin is a @BoredApeYC whale who got famous for flexing his big bags. https://t.co/Pt9CU3LGZF

— Big Backend Bandit 🥷🏾 (@web3bandit) April 14, 2023
Why Did FranklinisBored Retire?
Now we've established that FranklinIsBored lost a minimum of 100 ETH to fat fingers and "jokes", lost so much in Blur bids, gambled away 650 ETH in Rollbit, and pumped 1.35K ETH into an obscure online casino. He always bounced back and made it seem like he had enough money to lose, so what was so devastating that forced him to retire? 
This article previously covered how Franklin got rugged for 2000 ETH in a scheme, and given the data at that time it concludes that Franklin was fooled by one "trusted person". Before Franklin deactivated his Twitter on April 18, he tweeted out one last piece to the puzzle:
The content is pretty obvious and it seems like Franklin is pointing the gun at Jorge, but let's go over three very important lines in the whale's final tweet:
1 → "One more unrelated rug to discuss"
2 → "I gave them to @nftjorge to sell them on an exchange that he KYC'd in"
3 → "Don't trust trade in Crypto"
using "unrelated rug" makes it hard to tell if Jorge is the "lone bad actor" Franklin has been hinting about- the one who cost him 2000 ETH. Then he straight out admits to using someone else to do his trades for him. Some even say this is tax evasion. Alas, the final sentence proves everything we have been speculating about, he is retiring because he was broken emotionally from trusting the wrong person. 
There are so many reasons FranklinIsBored could have retired, and it could be any of his toxic manipulative trading habits. However, it's getting clear that this was an emotional blow that cost him more than he can take financially and mentally. 
Community Reactions to Franklin's Departure
As with anything, there are always mixed reactions. FranklinIsBored deactivating his Twitter signified his exit from Crypto and NFTs, this obviously took its toll on the community and market.
In an interview with CoinDesk, Adam Clegg, studio design director at Web3 gaming company Liithos and active Bored Ape holder, that NFT markets aren't mature enough to handle whales making such large trades, and that's why collection values tank drastically when one whale sells. 
"In traditional finance, or even with larger cryptocurrencies like bitcoin or [ether], two retail investors could never swing an entire market like that," Clegg adds, "I think that people need to understand that when you're investing in NFTs you're taking on a large risk and personal responsibility of keeping them safe."
Of course, CT gave us a fair share of community reactions:
FranklinIsBored just deleted his Twitter account. pic.twitter.com/E6Ts4wB1Mz

— Bullkis.eth (@Bullkis1) April 18, 2023
The story of @franklinisbored will be a movie some day. He had generational wealth from @BoredApeYC and the typical ending of a lot of wealth come quickly. Fake friends and gambling take it all. Pretty much every pro athlete's story

— Sugar Shane (@ShaneCultra) April 18, 2023
🫗 Pouring one out for @franklinisbored tonight 🥹

I know people either loved or hated him but every time I talked to him he was nice, responsive and respectful 💯

Franklin always provided stability to the not so desirable apes, the crazy eyes, the pink hair, the coin eyes and… pic.twitter.com/yn5l13oWeN

— Papii (@OneAndOnlyPapii) April 19, 2023
This is crazy:

BAYC and MAYC holders, worried about the future of their own wallet, just because @franklinisbored sold almost all his BAYC, it's childish.

Frank is An holder, he is not @BoredApeYC .

Grow up. You got a 6-figs JPEGs. Grow tf up and stop crying like pussy. pic.twitter.com/G2vGPuAi0O

— Mik Cosentino (@mikcosentino) April 13, 2023
he had over 40m in bayc at one point

think he just flew too close to the sun

— aaalex.eth (@pana067) April 18, 2023
What Lesson Should We Learn?
FranklinIsBored is nonetheless a legend in the NFT community, despite all his manipulative trading habits. He gave out one final piece of advice that should not be taken lightly "Don't trust trade in crypto". Actually, why would you trade so much ETH based on trust? That I can't wrap my mind around. However, the most important lesson of them all is don't gamble. If I want to pinpoint one flaw out of everything that happened with Franklin, it's his addiction to gambling in pretty much everything. He indeed flew too close to the sun, and it burned him. Taking time off is the best option because this is more than a hack that drained his wallet. We saw how NFT God bounced back after a scam rid him of a "life-changing" amount of NFTs. The case with Franklin is very personal and makes him reflect on his life choices.
Something else we should seriously point out is not to imitate whales. At the end of the screen, they are just fillable humans like us. Moreover, it doesn't make sense that one person alone can influence NFT floors so greatly. Do your own research and don't inherit bad habits. How sustainable is a market that is easily influenced by one or two holders? It makes you wonder whether the blockchain's decentralization is nothing but a front for capitalism in Web3.