As hacks further spread in this space, users are rushing to protect their money. I mean, even NFTGod got hacked. Everyone and their grandmas are scared for their assets. This means increased competition for wallets. In order to save itself, MetaMask updates extension to appeal to users. However, it's still under attack by crypto fanatics. Why can't MetaMask satisfy its users? 
MetaMask Updates Extension To Increase Security 
The leading wallet Metamasks announces updates to its extension. Amidst severe attacks and restless hacks, MM is increasing its security. It wants to be the "standard-setter across crypto wallets for user privacy, security, and transparency."
It recently added the following features:
Phishing detection

Identifying incoming transactions

Balance and token checker

Choose your own RPC provider 
Do We Feel Safer Now? 
MetaMask updates extension and blesses us with decentralized security. Uhm, security? Maybe. Decentralization? Nope. Do you know how the added features work, buddy? Let me tell you. 
If you choose the above features, you agree to send requests to "third party services" that help provide the added security. You are getting the extra safety blanket sure, but you're sharing data. Furthermore, a while back Infura, the RPC provider MetaMask uses, announced that it collects users' IP addresses.
After the news, hell broke loose on MetaMask. It completely defies the purpose of decentralization. You know, that main thing that makes web3 stand out from web2? Well, MetaMask was like go ahead and pick your own RPC provider then. 
Yay! I will. Thank you for taking my concerns into consideration. This means I don't have to share my IP address. Right? Hello MetaMask?
MetaMask right now: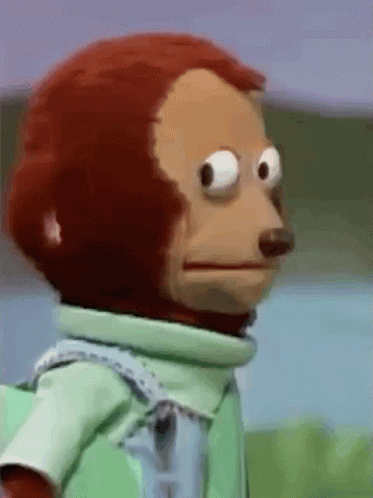 MetaMask Updates Extension But Still Shares Your IP Addresses 
Do you know what else MetaMask is giving besides the suspicious eyes? Your IP addresses! MetaMask updates extension and gives us this illusion of safety. But, it makes sure to let us know the following. You can pick your own RPC provider. However, "any RPC provider will receive your wallet IP address and Ethereum wallet to make transactions." 
But, don't worry guys! "Your privacy settings are your own". Meaning, you are at liberty to enable or disable the privacy settings per your own preferences. Do you want the added security? Good. You don't want it? You're free. Decide what you want and change your privacy settings. 
Users Not Satisfied With MetaMask Updates
MetaMask updates extension but still fails to satisfy users. The wallet is still under fire and severe criticism. First, obviously for the IP sharing issue. David Schwed, COO of blockchain security firm Halborn, said to Decrypt:
"The capturing of IP addresses and their associated transactions are both security threats as well as privacy concerns. A threat actor with access to this information would be able to potentially launch a spear phishing campaign against targeted users based on IP address and wallet balance."
Moreover, users are emphasizing the lack of privacy and decentralization on MetaMask. 
MetaMask Is Not User Friendly
Moreover, MetaMask updates extension but users are complaining about the wallet's use. Complaints are everywhere on Twitter regarding MetaMask. A VERY common one is how slow the wallet is. It is a shame the number of people talking about this issue.
MetaMask's 30 second loading screen. Someone make an open edition. pic.twitter.com/5MeR2a2WBx

— Chopper (@chopper__dad) February 3, 2023
Moreover, a lot of people have lost money using MetaMask. Who's actual fault is it? 
Your app is too old… update it to WEB3 please….I won't even mention how much I lost there…I didn't expose my password at all . It even takes for ever to load

— FREE MINING COINS/AIRDROPS (@DigitalsVinah) February 3, 2023
was metamask app bought by elon as well bc it seems to be getting worse

— pixhel.eth (@kovacsbanbi) February 3, 2023
Conclusion 
So, metamask updates extension but didn't really improve its reputation. Users are still not satisfied and complaining. It's still being accused of the illusion of safety rather than actual safety. Hacks are still happening. And, it's slow. I'm not sure what's next for MetaMask. But, its future doesn't seem to be that bright. Anyway, to help you out, here's how to secure your wallet. Honestly, what would you do without our trusty witcher?