"If the truth shall kill them, let them die" as Ayn Rand once said paraphrasing Immanuel Kant. You must always speak the truth no matter the consequences. However, in Web3, sharing people's truths leads you to court. Once again, we are witnessing an NFT lawsuit in this space. NFT whale MachiBigBrother is suing on-chain detective ZachXBT for an article he wrote in June 2022. Many have rallied in support of Zach and even donated THOUSANDS of dollars to help him with court expenses. The tea is boiling hot so let's start pouring.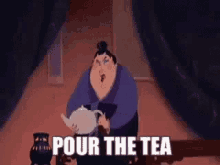 Who are ZachXBT and Machi Big Brother ?
Before sipping the tea, let's find out who the tea bags are. Did I just call two important NFT figures tea bags? Let's ignore that. 
Who Is ZachXBT?
ZachXBT is the unanimously agreed upon masked "on-chain sleuth" in the crypto space. Using his analysis expertise and skills, Zach exposed multiple fraudulent projects and individuals. He usually tweets about the scammers, sharing proof, on Twitter: @zachxbt. One of Zach's many exposed 'alleged' scammers is MachiBigBrother. 
Who Is Machi Big Brother?
Jeff Huang, known as MachiBigBrother in the NFT space, is a Taiwanese-American musician and known NFT whale. He is the proud holder of NFTs from the Bored Ape Yacht Club. He even recently dumped 1,010 NFTs. Yes, this big of a whale. Funny enough, when you search "Who is Machi Big Brother" you get, on the first page, Zach's article that Machi is suing him for. 
Why Is Machi Serving Zach With an NFT Lawsuit?
Again, Zach is known for exposing scammers and investigating projects in Web3. Naturally, when you make your life's mission to speak the truth, you will inevitably get in trouble.
It all started when, back in June 2022, Zach wrote an article about Machi titled "Ten Projects Failed: The Story of Machi Big Brother (Jeff Huang)". In the article, Zach accuses Machi of having "a string of sketchy projects with shadowy team members, questionable ethics, and rote pump and dump practices."
Zach went on to dissect the following 10 projects:
Mithril

Formosa

MachiX

Cream Finance

Wifey Finance

Swag Finance

Mith Cash

Typhoon Cash

Mud Games

Squid DAO
Zach initially accused Machi Big Brother of embezzling 22,000 ETH from Formosa Financial before speaking about the rest of the projects. The common thing between these projects is that they were all allegedly scammy. 
Many of these had "anon teams" but it was either known or speculated, that Machi was involved in all of them. Zach provided proof through wallet addresses, Discord channels, and Tweets. 
Basically, Zach was saying that Jeff Huang is not someone to be trusted and has been involved with a lot of shady practices. He finished the article by saying: 
"I reached out to Jeff prior to the release of this article as a general courtesy. He reinforces he was just compensated for his advisor role at Formosa, claims he did not know of the 4980 ETH payment to Bun or Harrison, and he maintains that Mithril never cheated in the Community Coin competition. I believe that there are simply too many coincidences between all of these projects for this to be the case."
So, Jeff knew of the article prior to its release. 
Community Supports Zach After NFT Lawsuit News
Zach announced the news of the NFT lawsuit in a thread on Twitter. He noted that "The lawsuit is baseless and an attempt to chill free speech. I intend to fight back & defend free speech."
1/ It's unfortunate I have to make this thread but I am being sued by MachiBigBrother for an article I published in June 2022.

Today Machi filed the defamation lawsuit. The lawsuit is baseless and an attempt to chill free speech. I intend to fight back & defend free speech. pic.twitter.com/anVY6zXU5a

— ZachXBT (@zachxbt) June 16, 2023
Calling it a "classic David and Goliath story", Zach shared his wallet address calling for donations to support him with court expenses. And the community was nothing but supportive.
Starting with CZ, Binance's co-founder, who noted that Binance will contribute $50K. 
Quantum stamp has donated $40K and multiple other community members donated different amounts starting from $50. 
Even The Plague of Frogs raised over $7.4K for Zach in just ONE day. 
GM 🐸!

We've raised $7400 towards @zachxbt's legal fund in one day.

Bravo, frogs! 👏https://t.co/JkFBpVDkJw pic.twitter.com/Mf6CLJn0iz

— The Plague Of Frogs 🐸 (@ThePlagueNFT) June 19, 2023
The bottom line is that almost everyone wanted to support Zach, especially as a token of appreciation for his hard work to "ensure security in this space". 
Nevertheless, Zach received threats from people bullying him into sending them money and saying they're planning to invade his house. 
Threats already coming in.

Today some random account attempted to extort me for $100k. pic.twitter.com/qQ7I30rn0P

— ZachXBT (@zachxbt) June 19, 2023
Machi Speaks Up About The NFT Lawsuit
After filing an NFT defamation lawsuit, Machi said on Twitter while announcing the news "I have consistently maintained that the allegations in his article are false. I look forward to proving through the lawsuit that @ZachXBT unlawfully defamed me." 
But, after the community showed excessive support for Zach, Machi tweeted another thread discrediting Zach's article. Machi said about Zach "He was wrong and did not have the receipts." 
In June 2022, @zachxbt published a post that stated I embezzled. He was wrong and did not have the receipts.
I sincerely tried my best to resolve this. Legal action was a last resort.
Crypto Twitter has already judged me. Only in a court of law will I get a fair trial.

— Machi Big Brother (@machibigbrother) June 19, 2023
Machi explained that he didn't embezzle the 22K ETH and noted that he didn't have access to the multi sig that transferred the teasurery ETH. He also said that there was no dump and dump or any wrongdoing in Squid DAO. He didn't mention anything about the remaining 7 projects listed by Zach. 
Machi ended the thread with the following statement: 
"I am a proponent for free speech and transparency in the cryptocurrency space. Zach was wrong on this one and he simply did not have the receipts to back his statements."
Crypto Twitter Bashes Machi Big Brother 
Machi was trying to fix his image with the NFT lawsuit. Unfortunately for him, crypto Twitter isn't too fond of his actions. Matter of fact, he received harsh criticism with many clearly believing he's a scammer. 
Many called him out for picking a fight against "one of the highly respected people in crypto". And, Andrew on twitter accused him of defaming himself by bringing this up again.
Another Twitter user told him that he might have not thought this through as he is about to grant open access to his financials. 
Machi replied saying "Or I'm legit asf".
Is Machi Legit ASF?
We are not here to point fingers in any direction in this NFT lawsuit. Machi has filed the defamation suit against Zach and the court will take care of the rest. And, the court will take care of the entire thing. 
Brown Rudnick is the law firm representing Zach in court. It's the same firm that represented Johnny Depp in his defamation suit against Amber Heard. We're looking forward to seeing all of this unfold. Make sure you're subscribed to our newsletter so you don't miss out on any hot tea!