The thing I love, and sometimes hate, about the NFT space is how quickly things flip. We've seen the weirdest NFT collections come out of thin air. As much as we've seen projects launching simply as petty moves. "Not A NFT Project" is THE embodiment of the "say one wrong word and get canceled" train. What did the Doodles founder say that led to this mockery? 
What's Not a NFT Project?
Let's jump right in. This is honestly funny so I'm enjoying it to the maximum. Below is the not a NFT project collection. And no, I'm not writing "a" instead of "an" as a typo over and over again. This is the project's name. 
But, look at the "art" for a few seconds. 
Does it look similar to anything in particular? Any other NFT collection that has the same color palette, characters, art style? Maybe the one below? 
Not a NFT project is literally doodles but… uglier, hairier, and more "poopie".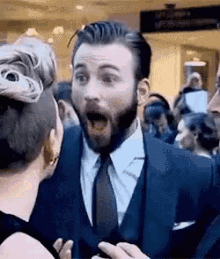 What Triggered Not A NFT Project To Birth?
Doodles have been subject to a lot of criticism lately. Their holders had very high expectations for the blue chip. The latter consistently failed to deliver. We've covered this in detail here. But, when Doodles' holders raised concerns about the project's future and current progress, the founder had a poopie reply on Discord.  
Yeah, yikes. The founder's tone was aggressive and caused a lot of drama in the space. Some said they have no regard for their holders. Others agreed with their thought process but noted that the core problem is their aggressive tone. 
This fueled the creation of "not a NFT project". And one thing is for sure, the collection is beyond petty. 
Not a NFT Project: Pettiness in the Smallest Details
This NFT collection… wait can I call it that? Anyway, it's mockery level 1000. First, the founder bought an ENS domain "notpoopie.eth". Why? Simply because Doodles' founder's go-to name is poopie. 
Moreover, their OpenSea header is a screenshot of part of poopie's announcement. Of course, emphasizing the "we are no longer an NFT project" part. Oh, and it's their Twitter header too. 
It doesn't end here. If you want to join their Discord, which currently has over 500 members, there's only one rule to agree to. What is it? That this is not a NFT project. 
And, once you verify, you're met by the same reminder of the rule. Remember guys, this is not a NFT project. 
Doodles' Mock Collection Sits At #1 On OpenSea
This collection started as a meme and a direct attack on Doodles. The founders went one step further and gave a FREE NFT to any Doodles' holders who wanted one. 
Yea we went there #NotaNFTproject mints later this morning

Notis on 🔔

RT + Like ❤️
Tag 3 Friends 👯‍♂️
Follow @NotaNFTproject for FREE airdrop (10 winners)

ANY @doodles holders that comment their ETH address get 1 free automatically #nft #NFTGiveaways pic.twitter.com/OeDunBRLxP

— Not A NFT Project (@NotANFTProject) March 17, 2023
What happened next? The collection stands at the top of OpenSea's chart in 24H sales volume. It bagged a total of 385 ETH (approx $698.4K per the current ETH rate) ! 
It even surpassed Doodles 2 in total sales volume. 
Not a NFT Project has surpassed Doodles 2 in all time total sales volume.

Floor Doodles and GTFO. pic.twitter.com/c3Nnf4if9A

— Johnny 🍌 (@Cryptilt) March 17, 2023
Community Reactions To Not A NFT Project
Needless to say, almost everyone found it funny and further fueled the success of Doodles' parody collection. Twitter enjoyed it to the maximum. 
Hey @poopie are you avoiding the mirror lately?
I gotcha my friend, but I'm not sure what happened to you@NotANFTProject #NotANFTProject pic.twitter.com/CILqQtH6JS

— 𝙼𝚛. 𝙿𝚑𝚒𝚜𝚝𝚘  (@Farorin) March 18, 2023
Someone even said that Poopie himself was buying these NFTs and trying to dump the collection all together. 
Poopsie is trying to troll buy these "not a NFT project" meme and dumping them back at an instant loss. Let's punish him for this, reverse pump to 4 ETH to surpass shitty @doodles @poopie pic.twitter.com/PdvQfcYqC1

— CryptoCalvino.eth (@CryptoCalvino) March 17, 2023
Conclusion
All in all, whatever you say or do in this space, make sure you're proud of it. Or, they're going to make a total mockery out of you. Trust me on this, cancel culture in Web 2 is cruel. But, meme culture in web3 is fiercer than any war you could see. Why? Simply because memes are the fuel of this space. On that note, here's a meme trivia for you to enjoy!