Oh, you're my best friend in a world we must defend. Pokémon. Gotta catch them all! Ah, literal chills, dude. Can you believe Pokémon might possibly launch an NFT project? The Pokemon company recently announced it's looking to hire a web3 specialist. Let's dive right into the details and endless Pokemon puns. Can you catch them all?
The Pokemon Company Hiring Web3 Specialist
Wait, before I actually get to the news part, allow me to cheer. 
Now that I got that out of my system, let me share the details. The Pokemon Company recently posted that it's looking for a "Corporate Development Principal". The job title is actually "Corporate Development Principal, President & Corporate Development Office." 
I know that you don't see web3 yet but stay with me. Some of the roles for the job position:
"Design, build, and run the TPCi Innovation Challenge, an internal idea-sourcing platform to gather and assess TPCi employees' innovative ideas to introduce brand new Pokémon experiences (products and experiences) to the world.

Identify, analyze, monitor, and build relationships with external co-development partners with unique technology to support the implementation of new ideas."
Where's The Web3 Part?
I know, you're like shut your Meowth and tell us the web3 part. While the Pokemon company isn't specifically looking for a "web3 expert", it is one of the requirements. 
The person applying for the job needs to have a "deep knowledge and understanding of Web 3. This includes blockchain technologies and NFT, and/or metaverse." Furthermore, the person needs to be "deeply connected to a network of investors and entrepreneurs in the technology sectors above (Web3 and metaverse)."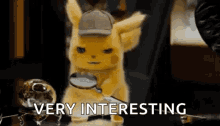 What Does This Mean?
There isn't a clear indication of the type of projects Pokemon is planning for web3. Or, if there are any already set plans. They might be just considering joining the waters. 
Back on February 4th, 2022, the president of Nintendo noted that they see "great potential" in the metaverse. He said: "The metaverse is attracting the attention of many companies around the world, and we believe that it has great potential."
He continued "In addition, when the metaverse is mentioned in the media, software such as Animal Crossing is sometimes cited as an example, and in this sense, we are interested in it."
Nintendo and the Pokemon company work together in location and production. The Pokémon Company is mostly responsible for marketing and funding, while Nintendo handles distribution of the titles in Japan and outside it. 
So, they've been interested in the space for a while. And, they are just looking to hire someone in the field. We might be seeing Pokemon projects in web3.
What Can The Pokemon Company Do In Web3?
So, the pokemon company is hiring someone specialized in the field of web3. Let's assume they have plans set. What could they do? 
Well, given the huge fanbase of Pokemon, and the diverse set of video games, there indeed is a lot of potentials. They can simply do Pokemon NFTs and they would sell out. Honestly, who wouldn't want to own an NFT of their favorite Pokemon character? 
A Pikachu Pokemon? Come on.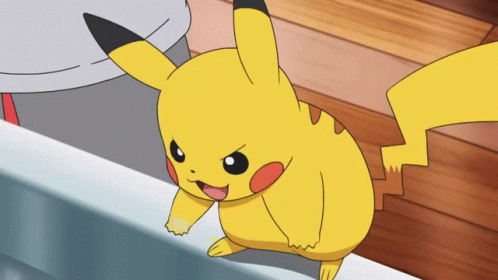 But, using their power and technology, they're most likely to do an NFT-based game in web3. Personally, I would hope they do something nostalgic but simultaneously tech-advanced. It would excel and add immense value to the space. 
Is It The First Time Pokemon Joined Web3?
The Pokemon company has not done any official web3 projects to date. However, Pixelmon, an NFT collection, tried to bring the characters to the NFT space. At first, they failed horribly with hideous art that even the founder said was a mistake. But they later took off. You can read about it here.