Recently, Memecoins have been gaining all the hype. Faced with many differing opinions the meme coins continue to prove that they may be worth the investment. Or is it? The age-old question that any investment faces remains idle. Is this investment worth my money? One cannot deny the Pepe coin is one of the most loved Memecoins simply because of its association with the lovable Pepe character. But, the coin itself has nothing to do with the character and its creator which sparks many questions about its existence. Let's dig in. 
What Is Pepe Coin?
It is no secret that most coins focus on the utility aspect. And what sets the Memecoins different is their focus on going Viral! A Memecoin does not make it if it didn't go viral just as a regular meme would work. The Pepe coin is a Memecoin, launched on April 17, 2023. The official Pepe coin Twitter account, in addition to being extremely funny, describes the token as the "most memeable Memecoin in existence." Adding that the "dogs have had their day," and here they mean the older Memecoins like Dogecoin. 
Pepe The Frog
The Pepe coin is based on Pepe The Frog meme. Designed as a green anthropomorphic frog with a humanoid body, Pepe originated in Furie's 2005 comic Boy's Club. The character became an Internet meme when his popularity steadily grew across websites such as Myspace. Moreover, it has even been used as a symbol for the alt-right political movement. Pepe truly belongs to Furie, except for the Pepe coin which, weirdly enough, is not associated in any way with Furie.  
Pepe Coin Hype
The Pepe coin first gained attention because of a high-profile purchase that turned heads on social media. A Memecoin investor managed to swap 0.125 ETH, worth about $250, for a whopping 5.9 trillion PEPE tokens. Moreover, as interest in Memecoins grew the value of Pepe coins surged and reached $1.8 million by April 19, 2023.
 Thus, gaining way more than the initial investment. This fact drew in many investors that were hoping to stock up on some Pepe tokens before the price reached an upper limit. Although, we should note that the investor wasn't able to cash out completely due to various liquidity-related concerns. 
Like everything else in the crypto world, the Pepe hype was ablaze in the first month of its release. And it is worth noting that the Pepe coin reached an impressive high on May 5, 2023, as seen in the chart below, but has declined by almost 65.46%. 
According to Coingecko, the price for Pepe coin is as follows:
All-time high:  $0.00000431

Current Price: $0.00000144
How To Buy
You can buy some Pepe coins with these easy steps:
First things first, you need to have a wallet. And if you don't you can simply create one! Download Metamask or your wallet of choice from the app store or google play store for free. Desktop users, download the google chrome extension by going to

metamask.io

.

Next is, Get some ETH. Have ETH in your wallet to switch to $PEPE. If you don't have any ETH, you can buy directly on Metamask, transfer from another wallet, or buy on another exchange and send it to your wallet.

Go to Uniswap, connect to Uniswap. Go to

app.uniswap.org

in google chrome or on the browser inside your Metamask app. Connect your wallet. Paste the $PEPE token address into Uniswap, select Pepe, and confirm. When Metamask prompts you for a wallet signature, sign.
And finally, switch ETH for $PEPE. The Pepe coin has ZERO taxes so you don't need to worry about buying with a specific slippage, although you may need to use slippage during times of market volatility.
Roadmap
The Pepe coin even put out a roadmap so people like you and me who have doubts can rest assured that their investment is in safe hands. The roadmap is in 3 phases:
First Phase 
Launch.

CoinGecko/Coinmarketcap Listings.

1,000+ Holders.

Get $PEPE Trending on Twitter with its memetic power.
Second Phase
Community Partnerships Pepe Times digital newsletter.

Formation of token gated discord group, Pepe Palace, for holders, more details TBA.

CEX Listings 10,000+holders.
Third Phase 
Pepe merch.

Pepe Academy.

Pepe Tools.

T1 Exchange Listings 100,000+ holders.

Meme Takeover.
Community Insights 
The Pepe coin community is a sight to behold. Showcasing the utmost support to the beloved meme token. Oh! And should we even mention how funny the memes are? Here are some tweets:
Why haven't the media covered that it took $pepe ONLY 19 days to hit a 1B market cap ???🤔

No other coin comes close !🐸 #PEPEARMY pic.twitter.com/tpcrEx8FBA

— radhamez ツ (@purpdranknotaro) May 23, 2023
What coin is better than $PEPE ? pic.twitter.com/Hl4FXmE60X

— Chris 🐸 (@FB_WSB) May 23, 2023
What other coin or community hosts spaces all day everyday like $pepe ??

Don't worry I'll wait ⏳ #pepeislove 🐸 pic.twitter.com/nlpzYPBxXn

— radhamez ツ (@purpdranknotaro) May 23, 2023
It is apparent that the Pepe coins community is headstrong and will not be giving up on their investment anytime soon.  
WHEN I SEE SOMEONE SHILLING A SHITTY RUG COIN INSTEAD OF $PEPE#PEPEARMY 🐸 pic.twitter.com/zweYu0vv1Z

— 0x1ee7 (@0x1ee7) May 24, 2023
Is Pepe Coin Worth it? 
Lastly, some would argue that the Pepe coin is still worth the investment. The Pepe community certainly thinks so. But, the sensible thing, with any investment that is, is to take precautions and do thorough research before investing large sums of money. The decision will either make you a millionaire or will have you suffer and lose your money.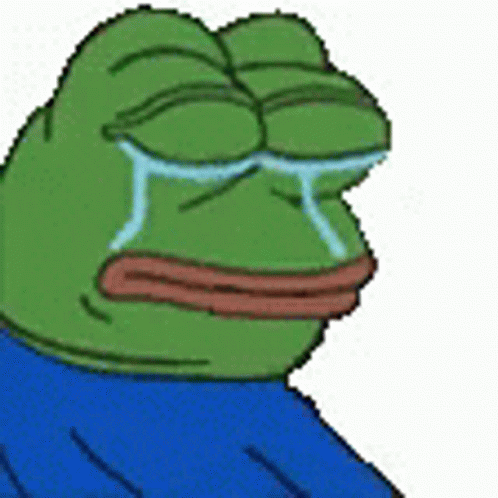 The question remains, Would you invest in Pepe coin? Or any Memecoin?